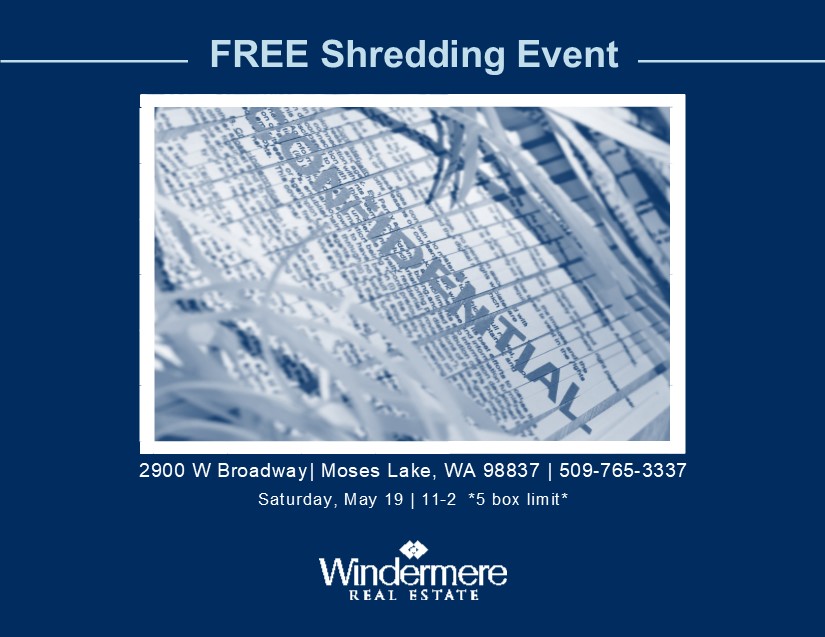 We have the date for the 2018 Annual Windermere Shred Day in hand! Set aside a couple hours on May 19, 2018 from 11-2 to get your shred on down at the Windermere office at 2900 W Broadway.  This year we will have 1 truck available with a 5 box limit.  Bring a canned or box food donation for the local food bank and we can continue paying it forward.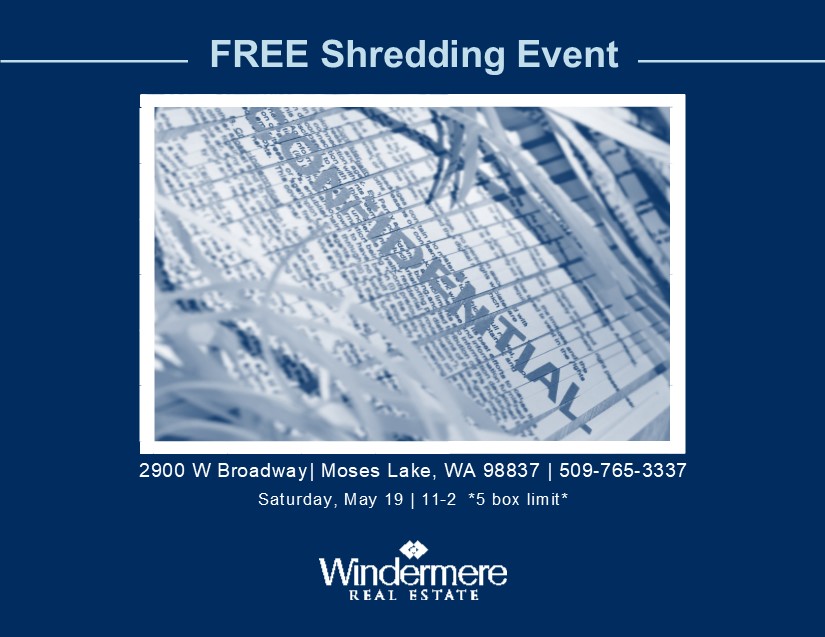 Funny story about last years event is that we ran out of truck space in the first 2 hours!  So it's best to show up early so that we don't have a full truck.  It will be a drop and go service on the day of the event.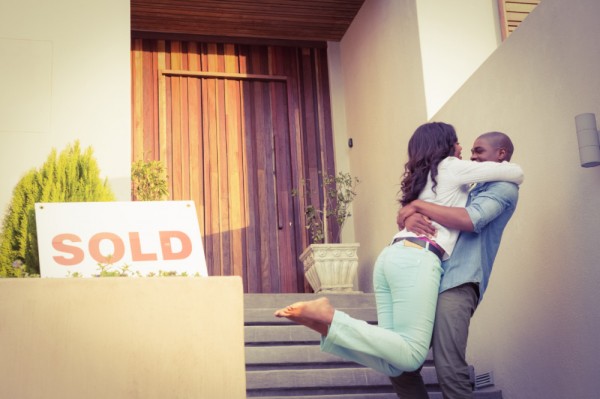 When you put your home up for sale, one of the best ways to determine the asking price is to look at comparable sales. There's rarely a perfect apples-to-apples comparison, so a pricing decision often relies on comparisons to several recent sales in the area. Here are five criteria to look for in a sales comparison.

Location: Homes in the same neighborhood typically follow the same market trends. Comparing your home to another in the same neighborhood is a good start, but comparing it to homes on the same street or block is even better.
Date of sale: It varies by location, but housing markets can see a ton of fluctuation in a short time period. It's best to use the most recent sales data available.
Home build: Look for homes with similar architectural styles, numbers of bathrooms and bedrooms, square footage, and other basics.
Features and upgrades: Remodeled bathrooms and kitchens can raise a home's price, and so can less flashy upgrades like a new roof or HVAC system. Be sure to look for similar bells and whistles.
Sale types: Homes that are sold as short sales or foreclosures are often in distress or sold at a lower price than they'd receive from a more typical sale. These homes are not as useful for comparisons.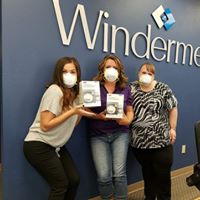 This is a topic that is close to my heart. The more involved I get in the Moses Lake Community the more I see, especially this community, how much we need people to get involved. We want to have a community that everyone wants to belong to, we want to feel that what we do matters to this community. With Windermere's emphasis on community and core values we are able and expected to be out in the community making it a better place to live for you. Every time you use a Windermere agent you are saying that community matters and that businesses that contribute are important to you. Here we are as a company making a living off of those that live in our community and those who choose us, there should be a level of expectation from you that the business will in turn contribute in a positive manner to the place that you live. Look at those you do business with in the community and pay attention to those that you see out doing good and understand and see where their companies heart truly lies. What are they doing to help make this place better?
This year we were able to contribute thanks to you to:
Grant County Homeless Task Force
Moses Lake Canine Program
Moses Lake Museum and Art
Community Family Services
Grant County 4-H & FFA Sale
Boys & Girls Club
Moses Lake Booster Club
Community Services of Moses Lake
Columbia Basin Allied Arts
Big Bend Intervention Fund Donation
Windermere Shred Day
This list is not inclusive of all the committees we are involved with and individual donations we all make as agents.  We at Windermere THANK YOU for allowing us to do what we do.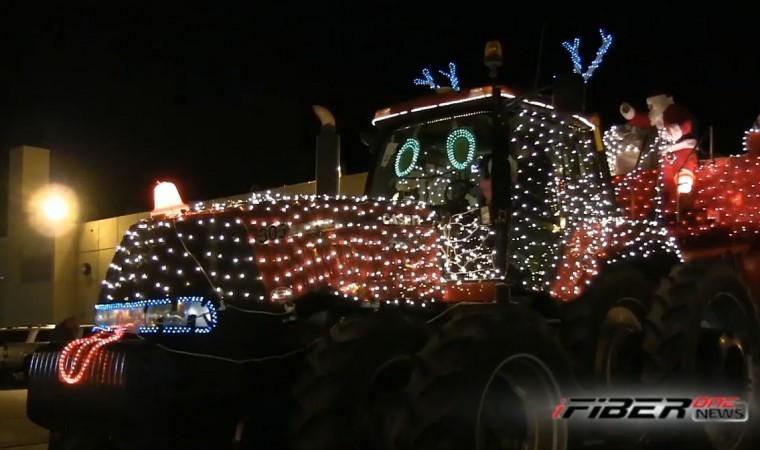 The Moses Lake Ag parade has been a staple in this Agriculture town for over 20 years now.  Started in 1995 by Sue Tebow this year she will be honored with the title "Grand Marshall" of this yearly parade.
This parade, on December 1st, filled with lighted tractors, farm equipment, and community merchants, is a perfect accompaniment to the close ties that we share with Agriculture here in the Basin.  If you've lived here long enough we all know and have been helped in some way by the local farmers and their contribution to the community.  Just look towards the lighted corridor on I-90 through Grant County and you will see their willingness to make the holidays brighter even for those driving back and forth across the state.  Farm land ablaze with Christmas characters for miles keeps us all entertained in those long hours of driving.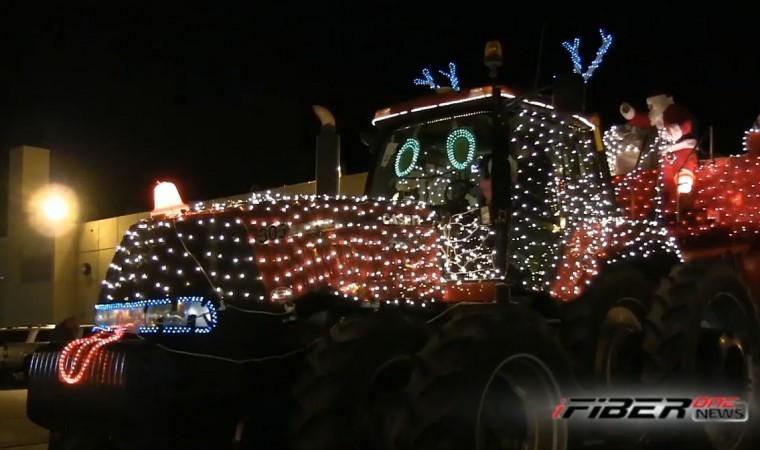 This parade honoring our local farmers will begin in Sinkiuse square at 5:00 pm.  The local stores will remain open for shoppers and on the streets you will find toasted marshmallows, hot chocolate, fresh made mini doughnuts and best of all FREE french fries donated by Simplot.  In addition to the food there will be local dance and singing talent organized by Dale Roth in the square.  Lighted parade will begin at 7:00.
All of this is put on and hosted by the Moses Lake Business Association as they strive to supply this city with a thriving downtown community where local residents can enjoy the local food and fare.  Come join us, bundle up warm, as we pay tribute to the industry that keeps food on our table. We could not do it without all the help from this giving community.